Creating compelling content is a gamechanger for your brand. Content that resonates well with your audience is every marketer's dream, as it means your audience is far more likely to engage with your brand. But before you start, it's crucial that you create a content marketing strategy to guide your efforts and provide a framework for your future content marketing success!
The Content Marketing Institute (CMI) has reported that 86% of B2C marketers think content marketing is a key strategy within their overall marketing plan, yet many marketers aren't utilising it as well as they could. In fact, according to the CMI, 63% of businesses don't even have a content marketing strategy.
Content marketing can be one of the most effective ways to connect with consumers, but creating content without a content marketing strategy is like setting sail on a journey without a map. And, while you might stop by a beautiful island or two on the way, you're ultimately lost, with no idea what your end goal is.
A content marketing strategy is a roadmap that details not only what content you're
going to create, but also tells you how you're going to create and distribute it. It will ultimately guide your efforts, showing you how to use content strategically to attract, retain, and convert prospects into customers.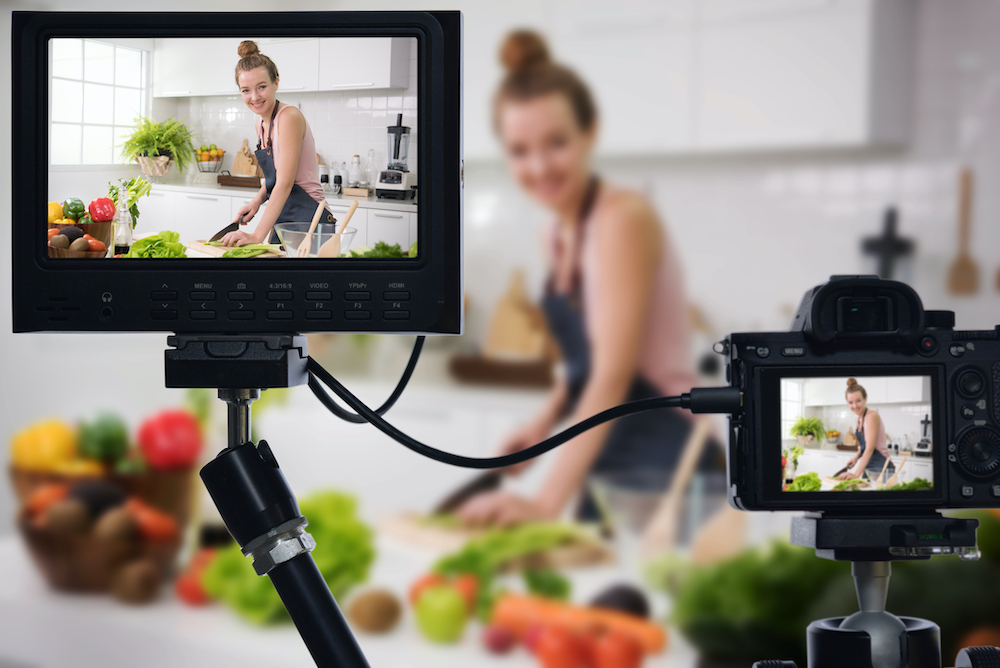 1. Establish Your Mission and KPIs
First up, what is your mission? Your mission should outline your target audience, the broad types of content you'll use to reach them, and the benefit they will get from that content. 
For example, a company selling a social media scheduling service might define its audience as social media marketers or small business owners all over the world. They might use long-form blogs with social media tips and how-to instructional pieces, which will help their audience but can also subtly sell the benefits of their product.
You should also establish KPIs before you begin. So, to measure their success, the social media company might use metrics like the number of blog views, the number of social media engagements or the average time spent on certain blog pages.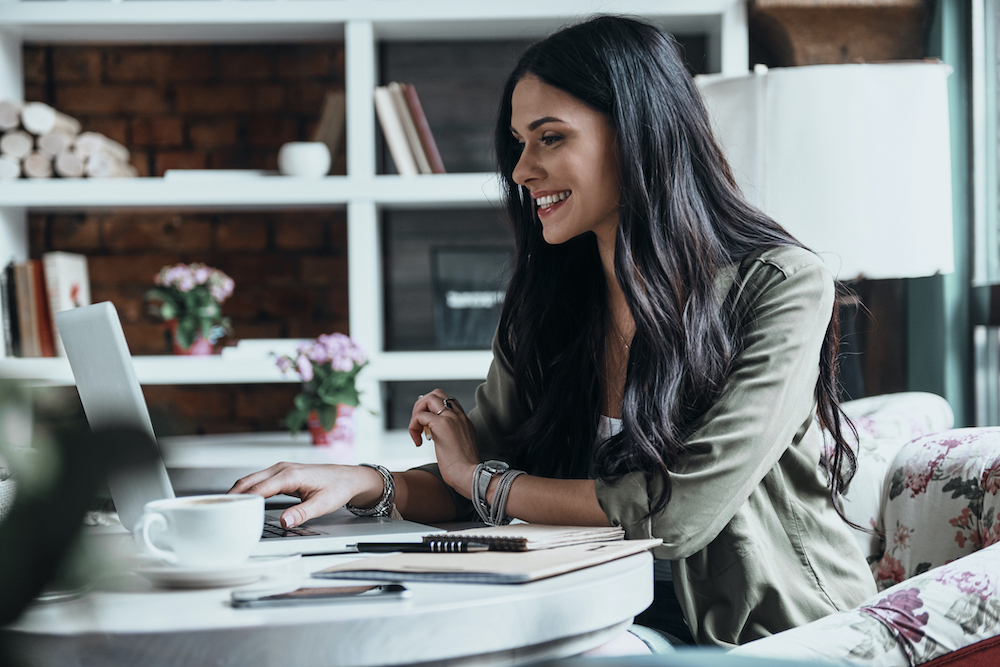 2. Define Your Audience/s
A comprehensive content marketing strategy should start with thorough research. Do a deep dive into your audience and build audience personas outlining their wants, needs and aspirations. You might even want to send surveys to current customers to discover what they like and which kinds of content might resonate with them best.
You might even discover that you want to target more than one audience in the future or segment a single audience into several groups. If so, consider creating different content to target different segments of your audience.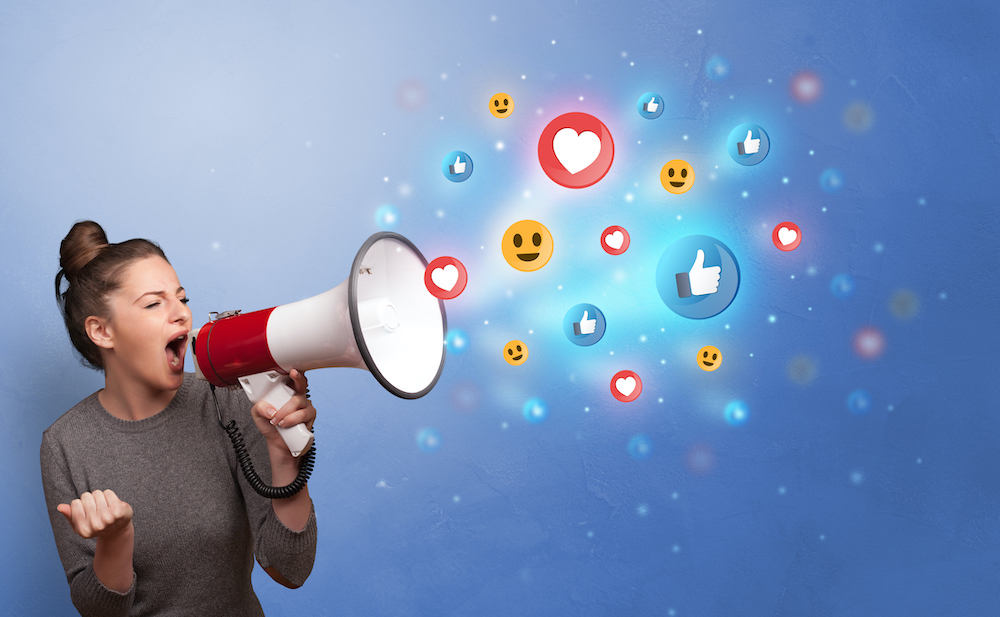 3. Decide on Your Content Channels and Types
Next in your content marketing strategy are your content channels. When you did your audience research, you should have gleaned some insights as to which channels or mediums your audiences generally uses. 
For instance, if you are targeting working professionals, you might use blog content or case studies. If you're targeting young females, you might use Instagram or influencer marketing on social media. If you're targeting time-poor business owners, you might use videos within email marketing campaigns as well as LinkedIn.

Don't limit the potential impact of your content; your content marketing strategy could incorporate multiple channels and should even include a separate social media marketing strategy. Test different channels and see what is most effective for your audiences – and your business! Try to "sweat" your assets as much as possible; modify one piece of content and use it on multiple channels where possible.
Most importantly, try to get into the mind of your consumer and meet them where they hang out, whether that's on LinkedIn, Pinterest, at a live event, or even reading an article in a magazine or newspaper. Your content type should suit your channel – for example; vertical videos work best for TikTok and Instagram Stories, while long-form content is best for a blog or email marketing strategy.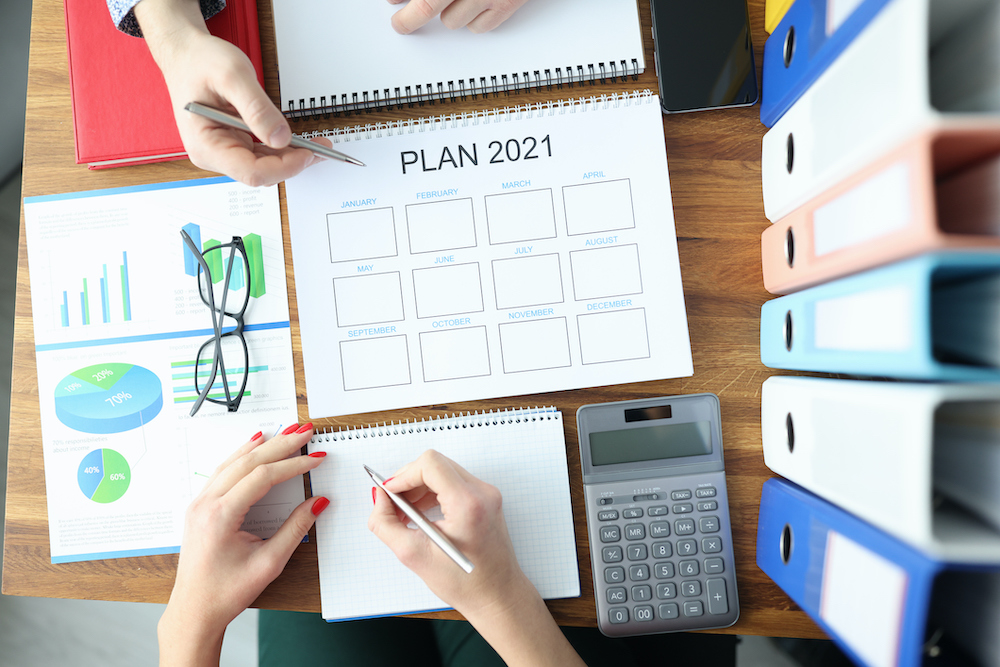 4. Create a Content Marketing Calendar
Once you've decided on your channels and content types, create a content marketing calendar and try to automate your content production as much as possible. Aim to plan your content a month in advance, rather than trying to create content on the fly. 
Of course, you can always include placeholders for more spontaneous content, but it helps to have scheduled content like blogs, videos, email newsletters, or social media posts ready to go so your audience always has something new to consume.
5. Report, Refine, Repeat!
Your content marketing strategy should never stay the same unless it's a raging success. Even then, the world of marketing is always evolving, particularly in the digital universe. Competitors will come and go, new topics or platforms will trend and die, and you'll need to continue to evolve and adapt.
Conduct monthly reporting to see what's working for you. Refine your approach every month and do a whole overhaul every six to twelve months. You might not get immediate results, so stay patient and be realistic about what you want to achieve. 
Remember; content marketing is all about playing the long game. But, if you have a solid content marketing strategy, you'll be rewarded tenfold with increased leads, sales, and a bunch of dedicated brand loyalists who will shout your praises. Once published, content marketing really is the gift that keeps giving.
Content marketing, however, does require proper resources to make it work. Need help creating or executing your content marketing strategy? If you're ready, contact us for more information.
For more content marketing advice, browse our other blogs. 
Better still, sign up to our newsletter below to stay up to date with the latest content marketing tips, trends, and advice.