Knosys is a leading Australian knowledge management software company that provides innovative solutions for knowledge management, organisational learning, information governance & compliance. Knosys wanted to create a brand for their product 'KnowledgeIQ' – an online platform to share company information securely and easily.
BEAM was asked to design logo concepts that would infer:
• Smart technology
• Sharing of knowledge - a 360 view of marketing, sales, customer, technical - integrated data.
• Incorporate the words IQ into the design
• Complement the Knosys brand in style & colour
The chosen brand reflects Knosys objectives and has become an overall brand identity for their suite of SaaS products. This identity formed the development of their overall company's brand identity and has determined a brand style that is extended into other collateral including the website design, marketing collateral and merchandise etc.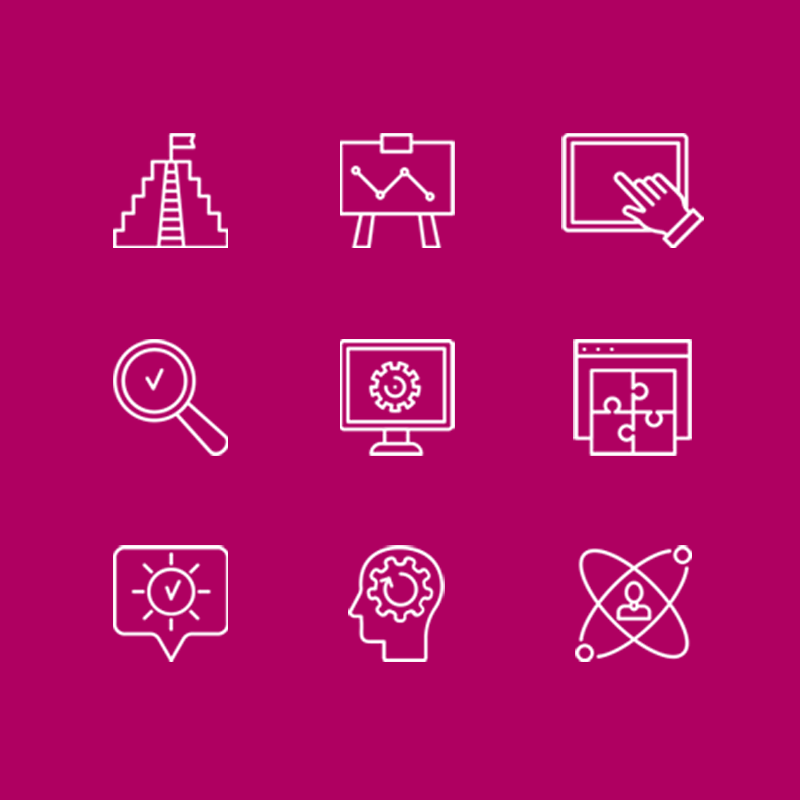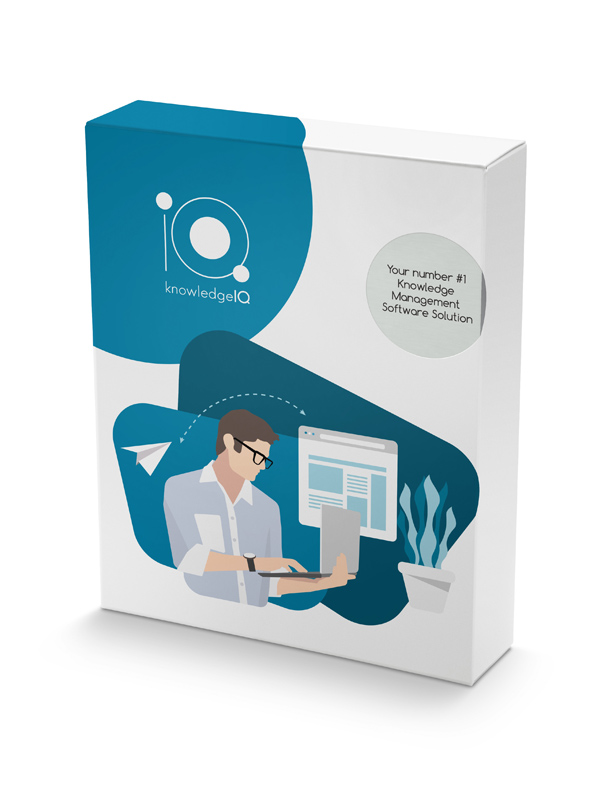 The new KnowledgeIQ brand was showcased on a new look website that better positioned Knosys as a specialist software company and promoted the new KnowledgeIQ product/brand.
As Knowledge Management is complex, the objective was to simplify the user-experience with clear communication and graphics that conveyed KnowledgeIQ's user-friendly interface. A specialist designer was commissioned to create illustrations based on key messages determined by BEAM and Knosys. Another key objective for the client was providing a website that facilitated lead generation, capture and nurturing with the world's no. 1 CRM system, HubSpot.
Outcome:
Knosys now has a new modern website that reflects cutting-edge technology in a simple, clean and user-friendly way. With HubSpot functions built into the system, Knosys can attract and convert potential clients from 'lead to demo' with greater volume and efficiency.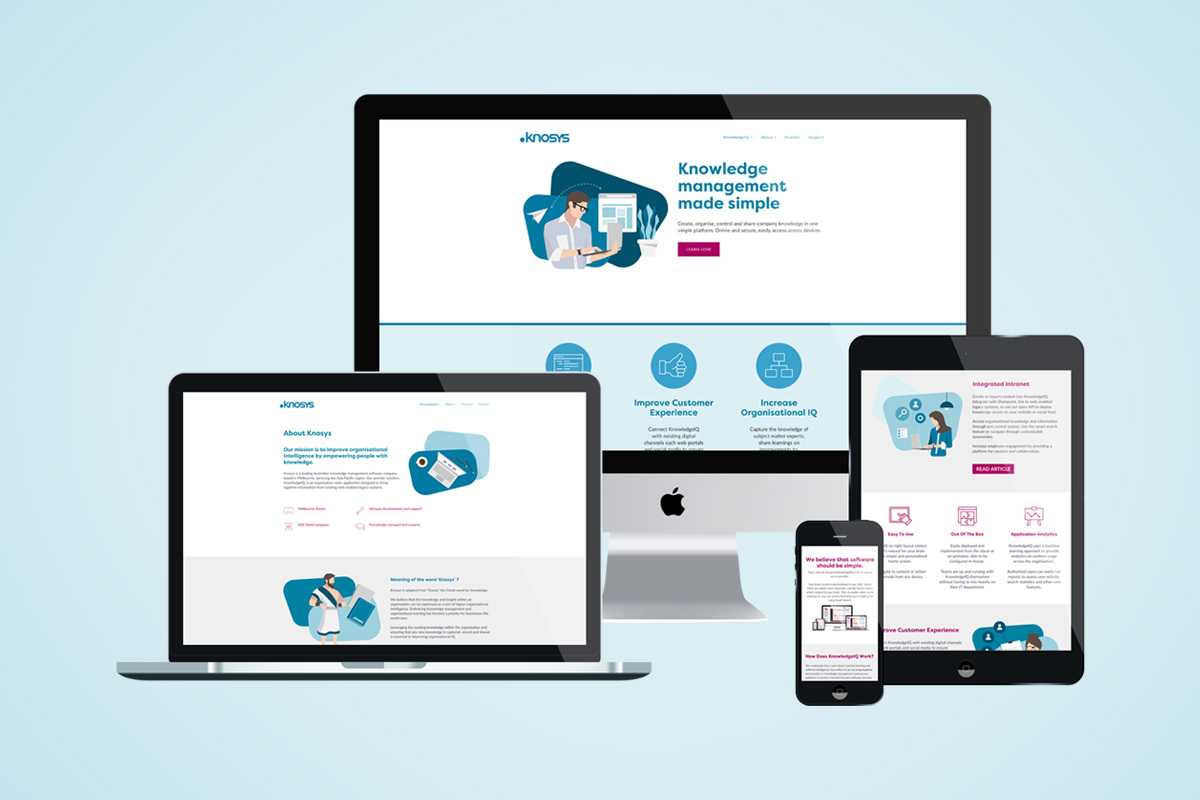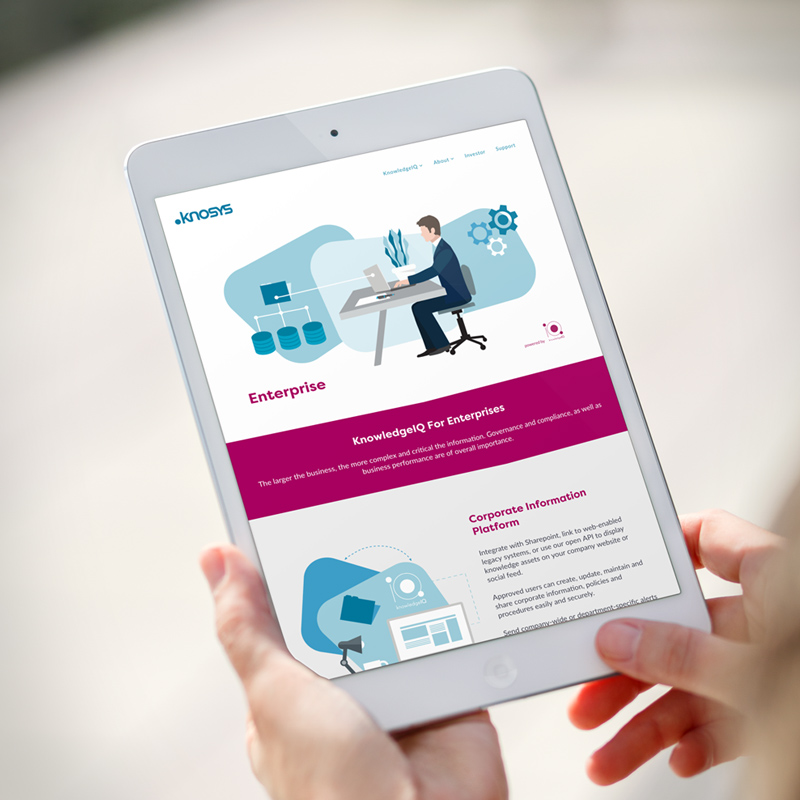 Product Logo Design - Knowledge IQ
UX Design
Website Design & Development
HubSpot Integration & lead capture