Brand Design and Communications

Jurmaine Health is a unique clinical practice; combining the expertise of chiropractic services as well as neuropsychology assessments for dementia, concussion, autism etc.
The two parts of the practice also join forces to provide holistic assessments and treatment of chronic conditions such as fibromyalgia.
Jurmaine Health needed a new website that better represented their unique business and would provide data capture and lead generation. The key to achieving this goal was more than website development; crucial to the end goal was two-fold:
1. Developing key messages to clarify the services and
2. Expanding the brand to unify the two parts of the practice.
Establishing ways to differentiate the business from other chiro/neuro psych clinics was also taken into consideration.
Fundamental was the key message of:
"We care for the whole person"
Experience the 'whole person' approach every body deserves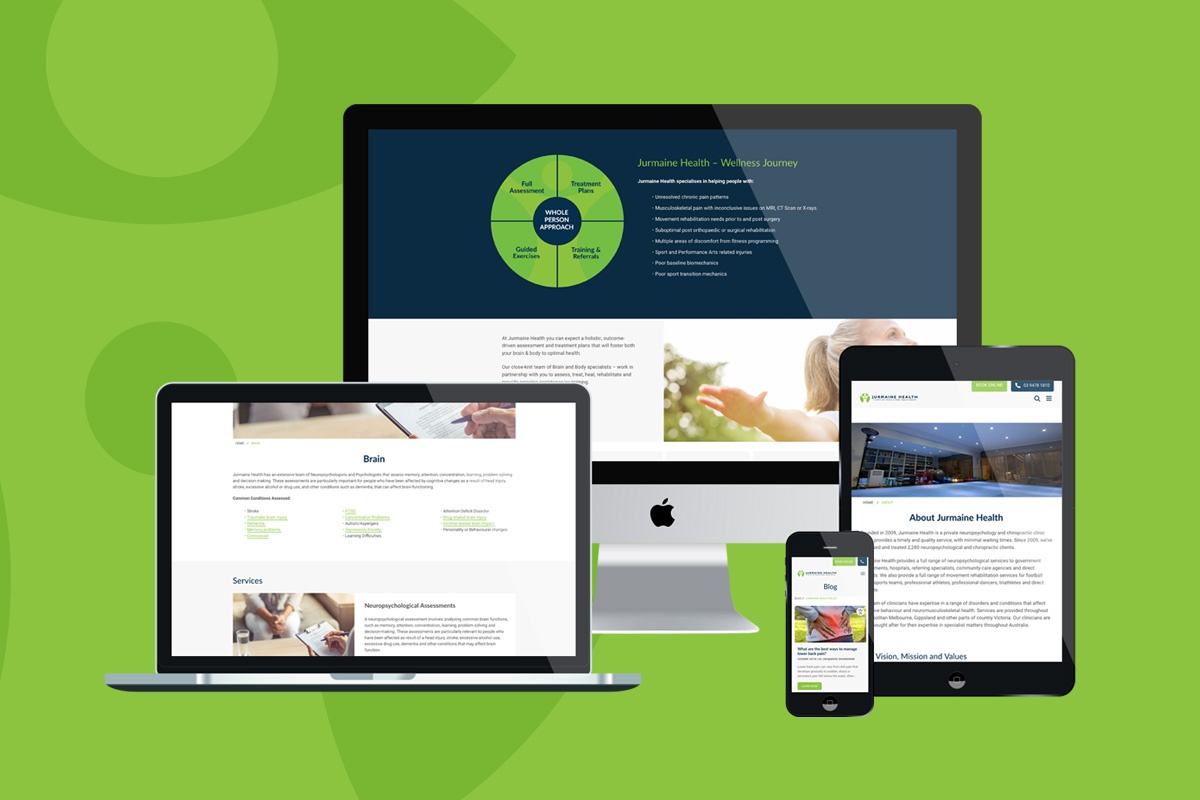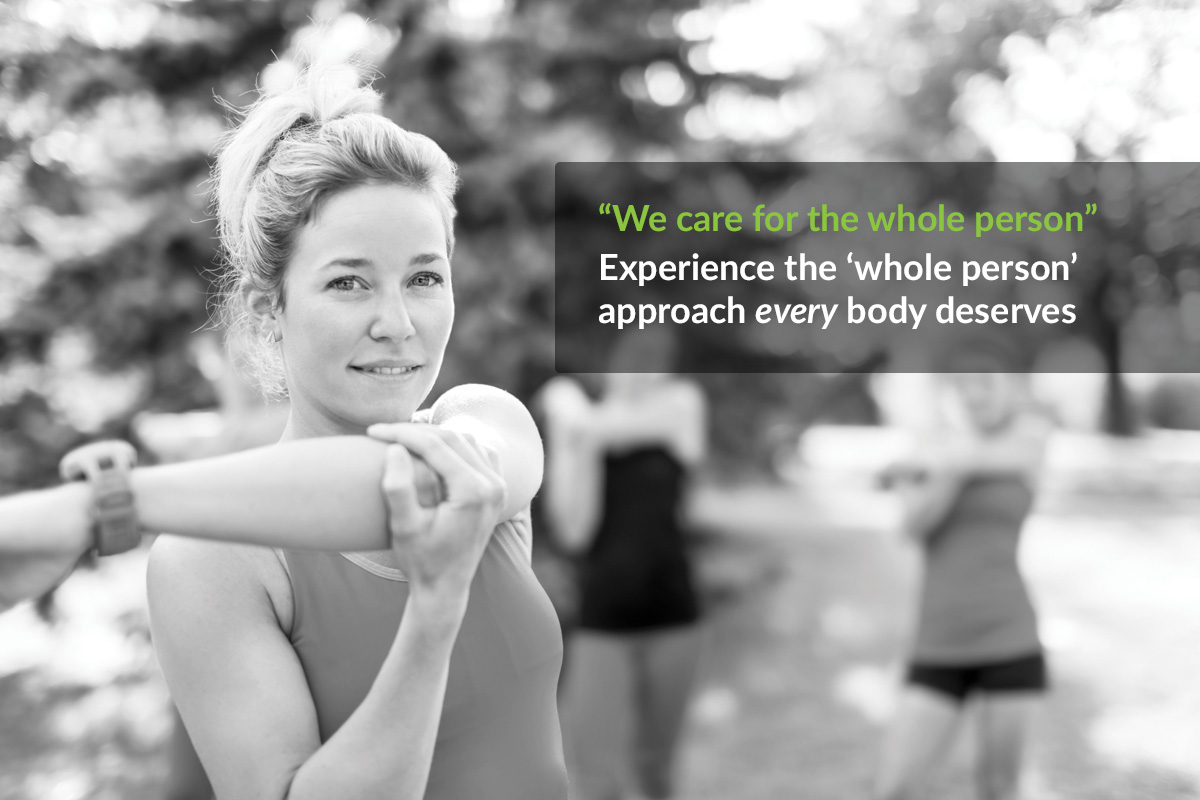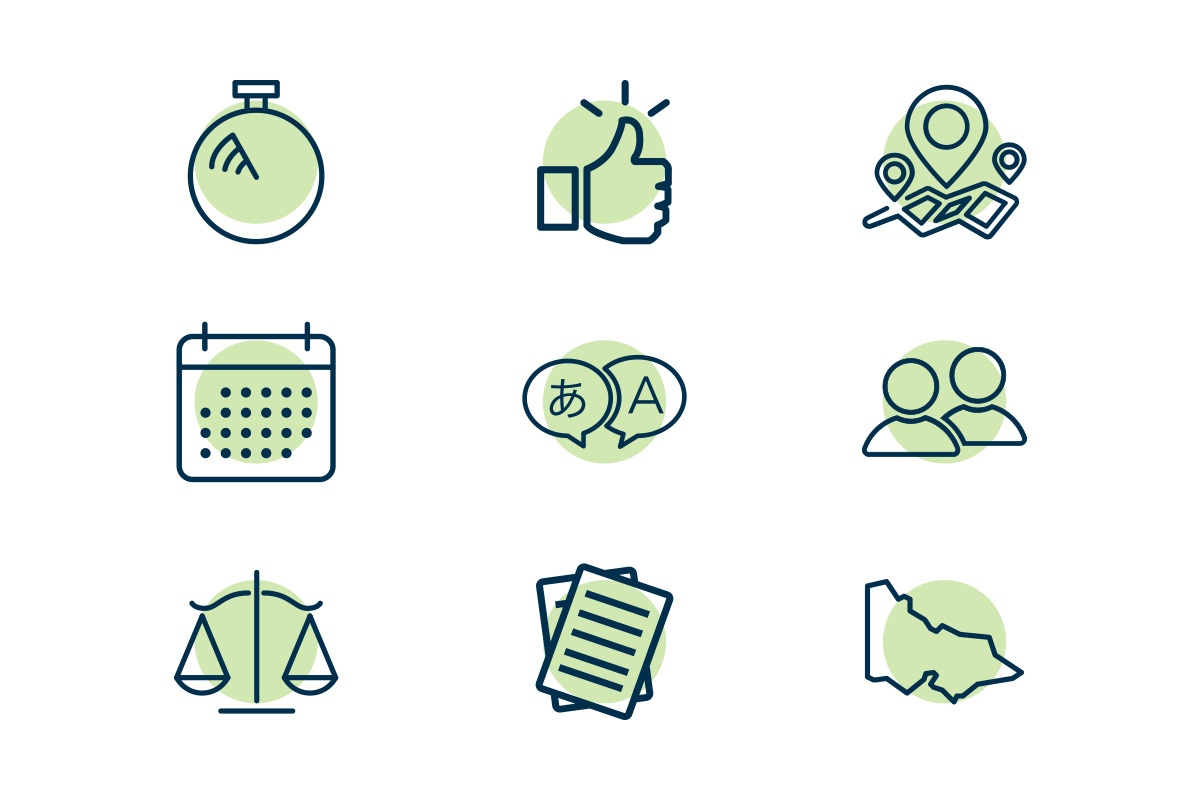 To improve understanding of the clinic's services as well as assist the user experience, each part of the business - BODY, BRAIN & WHOLE PERSON - was given a unique identity – both in colour and graphically.
To explain the whole person experience – BEAM also developed a wheel chart to detail the 'wellness journey' while providing clear differentiation over other chiropractic services.
Promoting the three parts of the business also led way to website navigation, key message development, website home page design and front of shop signage.
Jurmaine Health now has a new modern website that reflects their holistic approach to healthcare while giving way to both unified and independent marketing collateral and activities.
BEAM also implemented HubSpot functionality for better lead generation, customer tracking and marketing insights.
Competitive Research
Marketing Consultation
Brand Evolution
Key Message Development
UX/UI Design
Website Design & Development
Copywriting
HubSpot Integration
Marketing Collateral Integration including signage, e-news and social media assets.