Rebrand, Extension and Comms

The team at Formulite needed a new identity for its meal replacement shake that better resonated with their customers and provided clear differentiation within this very competitive market place. Market reviews and consumer insights enabled us to identify opportunities for differentiation in positioning, brand ID and key messages, ensuring Formulite was best geared to stand out as a premium, healthier meal replacement option. The result: A clean and classy brand identity that matches its premium ingredients and market position.
The Formulite brand was then extended to an E-commerce website, so customers could purchase Formulite products online. The website is clean and modern to best reflect the new brand, as well as provides audience distinction of who can use Formulite; from pre-bariatric surgery, to weight loss, busy people and those in the fitness area.
We proudly also team with Formulite to produce their e-communications and social media with engaging and interactive strategies to create brand awareness and sales.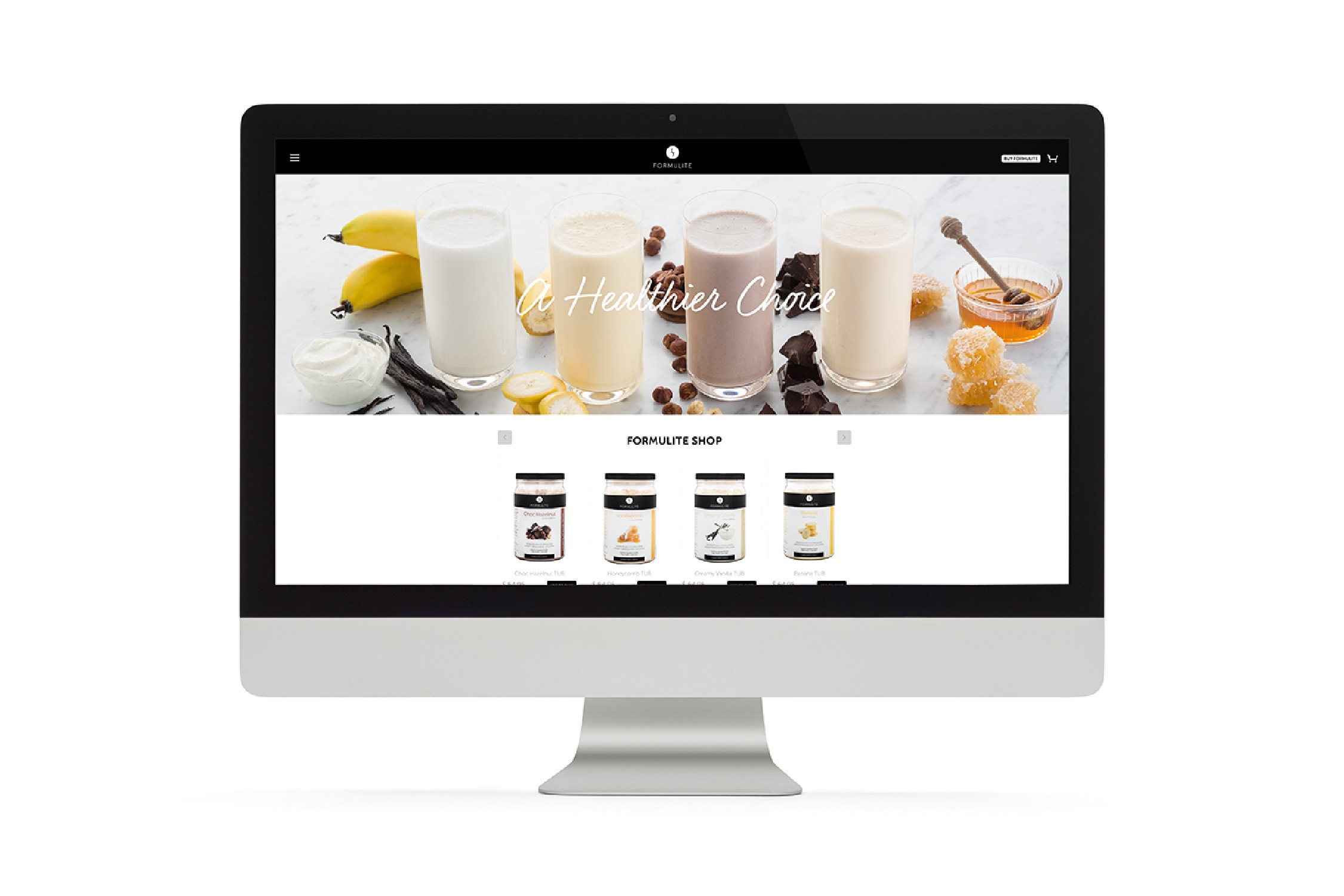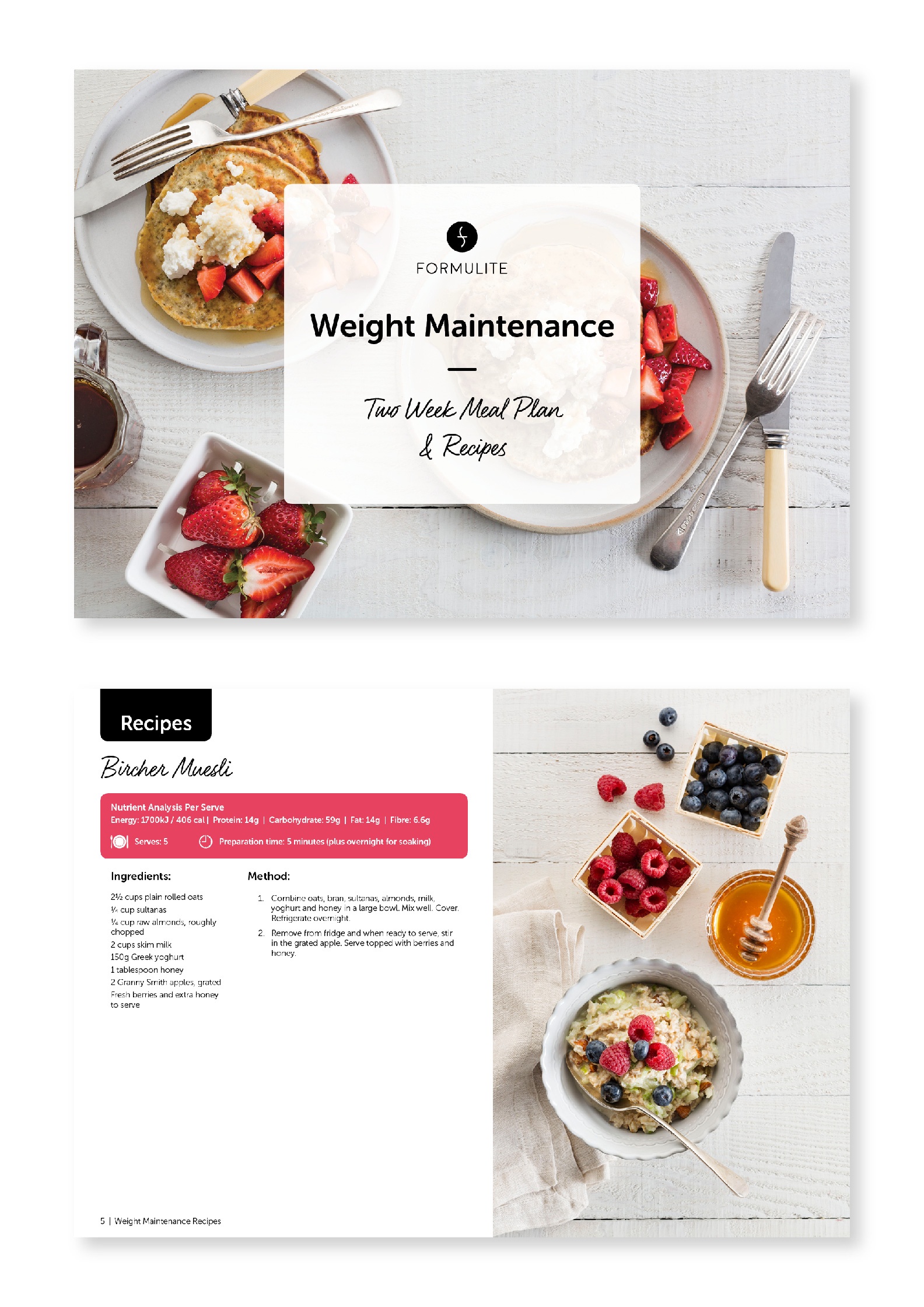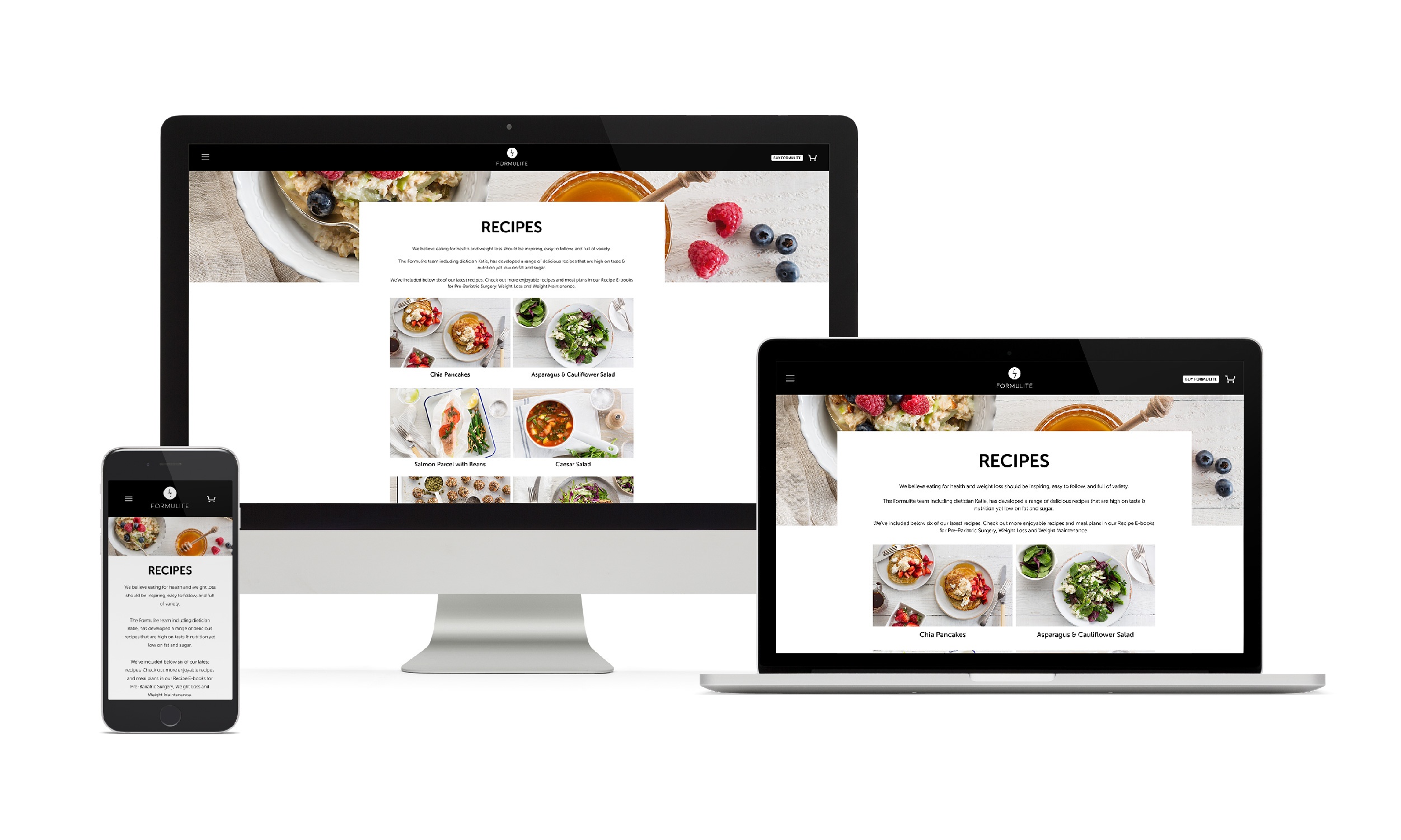 Market Research
Packaging Review
Logo Design
Tagline Development
Stationery
Packaging Design
Website Design & Development
Copywriting
Product Photography
Social Media
Content Marketing
E-communications